Program at a Glance
---
Here is a brief guide into the robust offerings you will find at ATS 2020 Virtual to help you make the most out of your virtual experience.
All clinical & scientific sessions, virtual industry programs, virtual exhibit hall, ePosters, and virtual quest will continue to be available on-demand through Nov. 10.
Register to access all content.
---




A1- Clinical Year in Review 1
A3- Early COPD: Getting to the Root of the Problem
A4- The New Era of Critical Care for Cancer Patients: Cells to Systems
A5- Lung Regeneration: What Do We Want?
A12- Palliative Care in Chronic Respiratory Disease: A State of the Science
A81- Nursing Year in Review: Complementary Health Approaches for Patient-Reported Symptoms in Pulmonary, Critical Care, and Sleep Medicine
A83- Great Cases: Clinical, Radiologic, and Pathologic Correlations by Master Physicians
A85- Lung Regeneration: How Do We Get There?
A90- Emerging Dangers From E-Cigarettes: Let's Have a Vape Debate
B1- Clinical Year in Review 2
B2- When CF Becomes Non-CF Bronchiectasis: The Ongoing Battle Against Infection in Cystic Fibrosis During the CFTR-Modulator Era
B5- Cellular Plasticity and Lung Tissue Bioengineering: Novel Approaches to Advanced Respiratory Disease
B6- Advancing Care Quality for Adult Home Oxygen Patients
B7- Lung Cancer Screening: Something Old, Something New, Something Borrowed, Something Blue
B8- Inflammation in ARDS: Too Much or Too Little?
B9- 2020 Vision of TB
B11- Beyond DNA: The Unseen Genome and Novel Omics Approaches to Pulmonary Hypertension
B13- Clinical Practice 2020: Effectively Learning, Teaching, and Sharing Medical Information
B81- Pediatric Year in Review
B83- Early Detection and Diagnosis of Idiopathic Pulmonary Fibrosis
B86- Delivery of Pulmonary Rehabilitation in the Face of Social and Health Inequality: Can We Bridge the Gap?
B87- Sleep Clinic 2030: Big Data, Wearables and Deep Learning Change Sleep Medicine
B89- Unlocking the Potential of Trained Immunity to Treat Respiratory Infection and Inflammation
C1- Clinical Year in Review 3
C3- Pediatric Clinical Chest Rounds
C7- Deciphering the Alveolar Puzzle: Cells in the Distal Lung During Injury and Aging
C10- Building Global Advocacy to Advance Global Lung Health
C11- Evolving Knowledge of the Effect of Cannabis and Cannabinoids on the Lung
C85- Scientific Breakthroughs: New Views of Tissue Regeneration
C86- ATS Mythbusters: Novel Single Cell Profiling Technologies Will Have a Significant Impact on the Understanding and Management of Pulmonary Fibrosis
C91- Integrative Genomics Strategies for Complex Respiratory Diseases
D1- Clinical Year in Review 4
D4- Redefining Time Zero: Critical Care Delivery in the Field, ED, and Ward
D8- The Matrix Revealed: Understanding Extracellular Matrix Influences on Lung Diseases
D10- The Evolution of Inhalation: The Biologic, Physical, and Policy Implications of Vaping and Other Novel Devices
D85- Environmental Exposures and the Airway Microbiome
D86- Cutting-Edge Diagnostics: Integrating Multi-Omic Platforms in the Diagnosis of Lung Infections
D89- Novel Therapeutic Management in Non-Tuberculous Mycobacteria
Global Review of COVID-19 (Part 1)
Global Review of COVID-19 (Part 2)





AstraZeneca on asthma
Acceleron Pharma on PAH
Biodesix on lung cancer/lung disease
Gilead Sciences & Galapagos on IPF
Jazz Pharmaceuticals on obstructive sleep apnea
Philips on COVID-19
Regeneron and Sanofi Genzyme on asthma
Sanofi Genzyme and Regeneron on asthma
Sanofi Genzyme and Regeneron on asthma
Vindico Medical Education, supported by Boehringer Ingelheim Pharmaceuticals, Inc. on PF-ILD
Vindico Medical Education, supported by Insmed Incorporated on NTM
---
You can also access: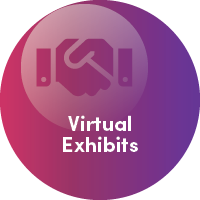 The ATS 2020 Virtual Exhibits offers the latest innovations and newest advances in pulmonary, critical care and sleep medicine.
Interested in new product launches or solutions in patient care? ATS 2020 Virtual Exhibits has that. Click Here for a teaser of what you can expect to see.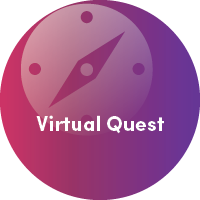 From Aug. 6 – Nov. 10, we are launching a set of questions every Tuesday pertaining to exhibitors, their products or services, or their related disease areas. Answer correctly and be entered into a weekly prize drawing. Questions vary throughout the conference with numerous opportunities to win (each person can only win once).
---
ATS 2020 Virtual offers a variety of networking opportunities for attendees!
ePosters of original research of accepted 2020 abstracts.